Member of Angie's List

www.angieslist.com

About Us




Innovation

- Exce

l

l

ence

- Integrity




Over 3

0

y

ears e

xpe

rience, serving:

Ohio - Pennsylvania



Guardian Basement Waterproofing Plus Inc. is constantly testing and evaluating the latest in
Waterproofing / Foundation Repair / Basement

Mold

products and technology, to see how we can better serve our customer's needs.



Innovation:

Keeping on the cutting edge of

Innovative

technology is one of three core missions and goals we have. Our job is not to duplicate or copy other Basement Waterproofing Companies, but to follow our customer's needs.



Excellence:

We will be

excellent

.
Our waterproofing, dealing with

mold

and foundation repairs must be of lasting value and highest quality, or we have no business working at all.



Integrity:

We will demonstrate or show

integrity

. In all our work, our working with our customers, in our advertisements. we have a commitment to truth in dealing with customers with no high pressure sales tactics. Giving fair pricing on all our services, with a full three month price guarantee on all un-discounted estimates.


Innovation

, Excellence

, Integrity,


These three guide us in every thing we do. Itís what Guardian Basement Waterproofing Inc. is all about. Striving to do a better job for you, our customer.

Sincerely
Steven A. Irwin
President



Serving N.E.Ohio and N.W.Pennsylvania


We service every type of waterproofing and structural problem dealing with basements and foundations. Anything from repairing a small crack, wall reinforcement, wall replacement, including installing a basement under a home that has no basement, we do it all. With over 30 years in the foundation repair/waterproofing business Guardian Basement Waterproofing is a name you can trust. Call us today for a free estimate and you will see why thousands of people decided to trust Guardian with their basement waterproofing and foundation repair.

Quality workmanship

and the

great pricing

is what keeps people coming to Guardian Basement Waterproofing plus Inc.


This map is our basic service area, however we do work well beyond this map areas also.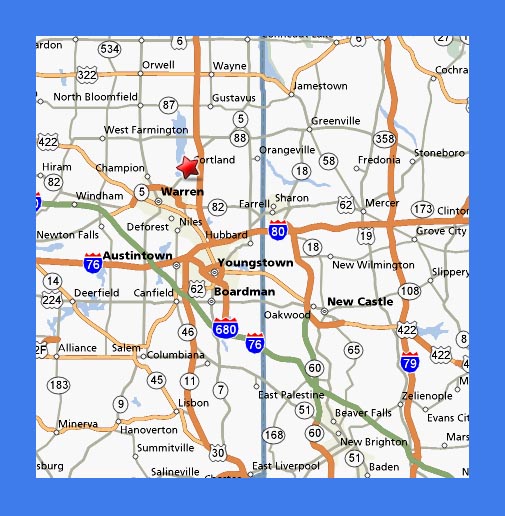 Member of Angie's List www.angieslist.co